Frequently asked questions
Purchasing & access
All purchases occur on the MedMaster website. There is presently no in-app purchasing option.
Visit MedMaster.net (we know, you're already here, that's how you're reading this FAQ!)
Select an eBook on MedMaster's website and click "Add to Cart.''
Create a free account.
Enter billing information and complete purchase.
Enjoy a congratulatory hot chocolate! (Step 5 is optional in most cases.)
There are two options:
Web browser: Click on the "My Bookshelf" tab found at the top of any landing page on our website. Login to your MedMaster account and start reading.
iOS & Android: Download the MedMaster App for free from the Apple Store or Google Play, login to your bookshelf, enjoy reading.
No, your account has to be created on the MedMaster.net website and then you can read online or login on the app which you'll need to download for iOS or Android to access all of your content offline. (Think of it like your online banking account. You create the account online which is then accessible offline by downloading your bank's app and logging in with your online login credentials.)
Every purchase of a MedMaster eBook gives you access to the title for 24 months from the date of purchase, as well as all subsequent updates that occur during that time period.
MedMaster eBooks cannot be returned. Once the eBook is purchased, the sale is considered complete and final.
Devices
Chrome (version 84 and higher)
Safari (version 11 and higher)
Firefox (version 75 and higher)
Device:
iPhone 6 and later
iPad 2 and later
Any device with Android 8.0 and higher
Windows Surface Pro 3 and higher
Chromebook
Operating System:
iOS 12 and higher
iOS 12 and higher
Android 8.0 and higher
Windows 8/10
Chrome OS 84 and higher
Each purchase allows the App (with access to your eBooks) to be downloaded onto a maximum of two devices.
You will receive a prompt letting you know there isn't enough room on your device and advising you to delete other content to make room.
Features
Sure! Distilling all the available information into just the most clinically relevant important bites is what we do here.
Search: MedMaster books are fully searchable
Personalized study experience: Everyone studies in their own way. MedMaster allows you to fully customize your study experience with highlighting, sticky notes, movable margins, our pen feature that allows you to write anywhere within the book, and a bevy of reading options.
Easy Navigation: access your notes, bookmarks and highlights in one easy location from your dashboard. Take advantage of an interactive table of contents with chapter headings and subsections, and scroll individual thumbnail pages to ensure you can easily find the pages and topics you want at all times.
Tough crowd! Yes, individual MedMaster eBooks are automatically updated if/when the science changes or other updates are needed. A notification of the change will be posted to a user's account, and the user will be prompted to re-download the eBook to view the updated version.
No. MedMaster eBooks cannot be printed. But with the aforementioned highlighting, write-anywhere pen feature, sticky notes and customizable margins, there's never a need to print.
You can send an email to info@medmaster.net with your name, your username/registered email address, and the name of the eBook, along with a brief message regarding your concern. We will respond within 24 hours Monday - Friday, or within 48 hours on weekends.
Shipping
MedMaster currently only ships books within the U.S. For orders outside the U.S., please email us at info@medmaster.net so that we may give you exact shipping costs and options
All shipping charges are determined by weight and zip code. Shipping costs are automatically calculated at checkout.
In-stock orders received before 1pm ET will ship that business day. After 1pm ET orders will ship the next business day. Standard USPS shipping typically takes 3-5 days to arrive in most U.S. locations. We also offer expedited shipping methods.
Yes. If you are signed in to your account, click on "Orders" to review open order status. We also provide tracking information for all our shipments.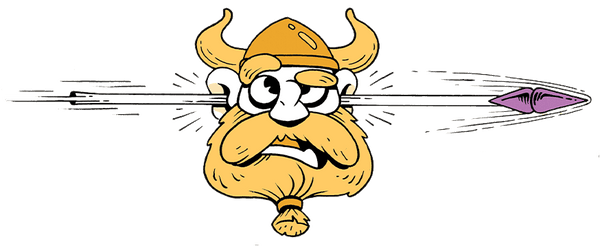 Customer service
Yes. Customer satisfaction is a MedMaster priority. If your book arrives damaged, please take a photo of the book and the packaging and email it along with your order number to info@medmaster.net. Photos and emails must be received by MedMaster within one week of the book's confirmed delivery date in order for us to process your exchange. All other sales are final.
Well, then you'd only be about the 9,495,123rd person to do that since yesterday. So we made it easy to recover. Just click "reset password" on the online or App login page. We'll send you a link to the email address on file.
Do we offer bulk discounts? Does insulin help a diabetic? Does Propecia regrow hair? You bet! We offer a bulk discount for classes or institutions. Contact us at info@medmaster.net for pricing on print or eBooks.
Send us an email to info@medmaster.net with your name, your username/registered email address, and the name of the title you're inquiring about, along with a brief message regarding your concern. We will respond within 24 hours Monday - Friday, or within 48 hours on weekends.
Final exam
Sadly, no. Our powers don't extend that far. But we can make that class much more enjoyable and easier to get through.
Master medical knowledge now!
Discover our best-selling medical books and eBooks.